Custom Sizes To Your Specification
Ask for our expert help and we can always advise you on the exact filter you need, from the myriad of permutations available. And of course, in our entire range, you can buy any quantity from one single item upwards.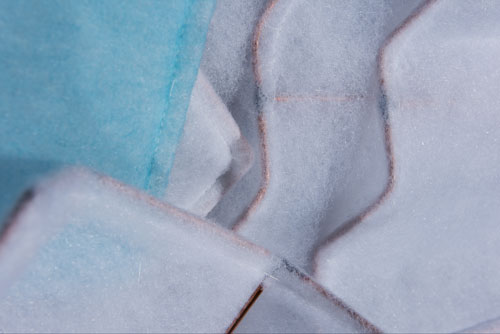 Wire frame filters
Every single one of our wire frame filters is entirely bespoke – manufactured to your specification – size, media, and special features. These are entirely customizable, and we are the UK's specialist manufacturer. We can make these washable, with removable media sleeves, Velcro fastenings, pull tabs (with your name if desired) and hinged versions, for those hard-to-reach installations – our wire frames even go around corners.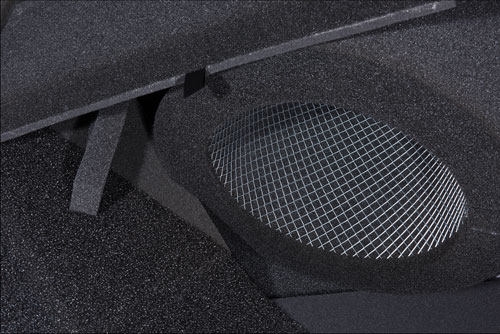 Foam Pads
We are the UK market leader for the supply of reticulated foam pads to the air filtration industry. These are cut to order on our state of the art precision cutting table.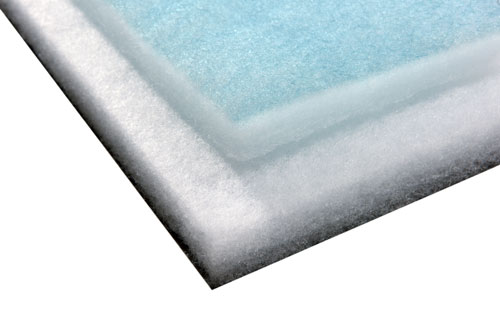 Non-woven synthetic media
Our non-woven media is cut to order, from the smallest of die-cut pads, to whole rolls, we expertly cut any size or quantity you need.
All of our media products can be sewn to your custom sizes, for sleeves or cylinders to suit your application.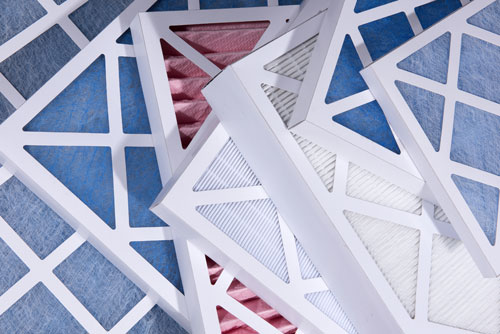 Panel Filters
As well as our standard sizes, we can make both Pleated Panels and Glass Panels in custom sizes, for both height, width and depth. Pleated Panels are available in grades from EU4 to F8, and with card or metal frames.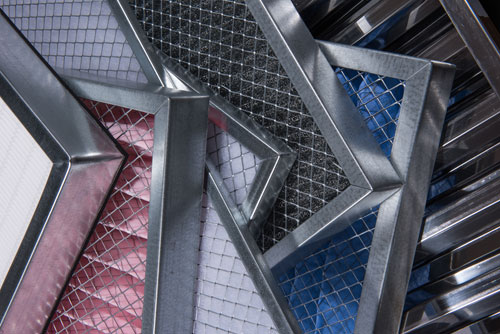 Other Metal Filters
In addition to our metal cased panel filters, we also manufacture pad holding frames and grease filters, again in both standard and custom sizes, with handles, clips, holes and media options to suit your application.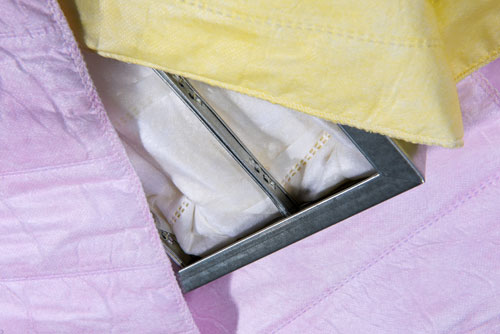 Bag Filters
Our range of bag filters has enormous flexibility in media, frame sizes, header depth and pocket numbers. We can advise you on your custom requirements. Should you require anything other than standard sizes, we are happy to oblige. Our production line allows for header sizes and pocket numbers and depths to suit.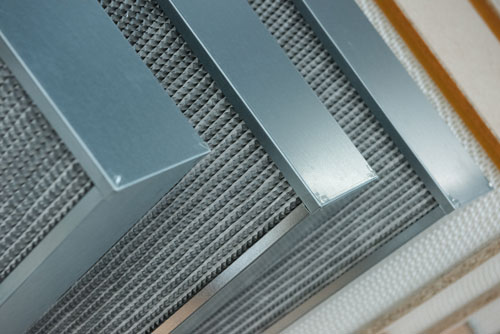 HEPA filters
These most highly-specified and complex filters are made to order, and we can advise you and manufacture the full spectrum of features for every application, from the construction and capacity to the addition of gaskets and headers.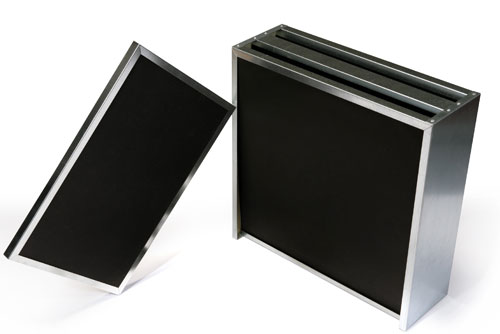 Special carbon orders
We are also able to supply a range of carbon filters to suit your requirements.
Please enquire