Product Overview
Rigid Bag Filter, also known as a Compact Cassette Filter, or Minipleat Compact Filter, in plastic frame with 292mm depth.  This high efficiency Mini-Pleat compact filter is made up of micro-fine glass fibre media, and available in 20mm and 25mm headers and F7 and F9 grades.
Filters are absolutely metal free and so are incinerable and environmentally friendly.
Interested in this Product?
Why not drop us a message and we'll get back to you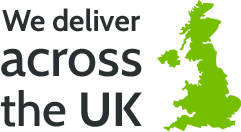 We provide you with all your air filtration needs – what you want, when and where you need it.
Friendly and flexible, our team is focused on manufacturing and supplying a complete range of air filters for the UK.  Our practical solutions and reliable products ensure you get the right air filter, at the right time, in the right place, and at a good price.
---
Southern Filters (Dorset) Ltd
22j Wincombe Business Park
Shaftesbury
Dorset
United Kingdom