Product Overview
Choose a Black G2 Synthetic Wire Frame Filter where you need the filter to be darker, such as for discrete location behind a grille. Other functionality similar to the White G2 version.
(Also referred to as slimline filters, circa frames, rod frame filters, or peri frames)
Interested in this Product?
Why not drop us a message and we'll get back to you
Applications
Wire Frame Filter with G2 grade black polyester non-woven media.
Light, robust and versatile, and available in G2 Grade, this filter is similar to the White G2 Wire Frame Filter, and has a low pressure drop suitable for many applications.
Used widely to prevent the build-up of dust and dirt in air conditioning units, fan coil systems, warm air furnaces, refrigeration counters and electronic equipment cabinets.  The low resistance makes it ideal for protecting heat exchanger coils from dust, carpet fluff etc.
Also used as a protective pre-filter for higher grade filters.
Performance
Black Synthetic Wire Frames
G2
Average  Arrestance
%
79
Initial Arrestance
%
70
Air Volume
m3/h/m2
5400
Initial Resistance
Pa
10
Final Recommended Resistance
Pa
200
Temperature Resistance
˚c
100
Filter Thickness
mm
5
Classification
EN779
G2
Flame Resistance
DIN 53 438
Pass
Colour
Black
Fixings
Velcro can be stitched to the perimeter of the filter and a self-adhesive mate can be used to fix the filter to a flange
Pull tags can be stitched to the filters to aid their removal
Wire Frame Filters can be folded to any reasonable angle, or hinged for flexibility.
Personalized name tags can be stitched to all of our Wire Frame Filters, sleeves, and dust holding socks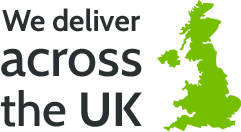 We provide you with all your air filtration needs – what you want, when and where you need it.
Friendly and flexible, our team is focused on manufacturing and supplying a complete range of air filters for the UK.  Our practical solutions and reliable products ensure you get the right air filter, at the right time, in the right place, and at a good price.
---
Southern Filters (Dorset) Ltd
22j Wincombe Business Park
Shaftesbury
Dorset
United Kingdom